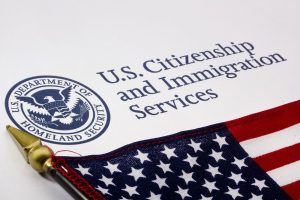 If you are are hoping to immigrate to the United States you are probably aware of what a complicated and confusing process it can be. You may also have discovered that more obstacles stand in your way than you ever expected. Learn about types of waivers and how they might be the solution to your immigration problems.
What are Waivers of Inadmissibility?
There are many reasons an immigrant can be denied access to the country. Waivers of inadmissibility are simply applications to be released from these restrictions. In some cases, a status of inadmissibility is assigned based on faulty information, or for reasons that immigration officials have determined to be forgivable. In these cases, these can be filed to lift the restrictions and unblock access. That is not the end of the process, but it is an essential step.
Who can File Waivers of Inadmissibility?
Technically, anyone can file waivers of inadmissibility. But in some cases it will be rejected outright, and in others is only has a remote chance of being honored. The best strategy is to study the issues that are blocking the path to immigration and the specifics of waivers of inadmissibility. That way you do not waste your time or commit to false hopes.
How to File Waivers of Inadmissibility
If this is an avenue that you would like to pursue, the first step is to reach out to an experienced immigration attorney. Filing waivers of inadmissibility is a complicated process. And, as we have already established, not everyone is eligible. Having someone on your side who understands immigration law and how it applies to your specific circumstances is your best bet. That way you can keep technical mistakes and bureaucratic inefficiencies from holding back your path into the country.
A lot is riding on your waivers of inadmissibility. That is why you will want to work with the most accomplished and experienced immigration attorney you possibly can. The right candidate can provide you with the information, assistance, insights, and guidance you need to put your interests first. To get the conversation started, contact The Henner Law Group by calling 914-290-5777 today.