Contact the Henner Law Group if You Need Help Getting Student Visas!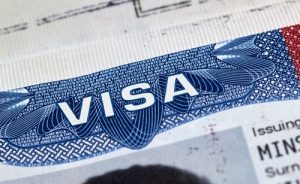 With a new administration, and stricter immigration laws, now in effect, legally obtaining student visas should be the top priority for non-citizens who are currently in America attending college or university. At the Henner Law Group, we specialize in obtaining student visas for all types of non-citizens, no matter which country they're from. With the threat of deportation looming large over many non-citizens' heads, it's crucial to make sure that all of your paperwork is in proper order as quickly as you can.
What does the process of obtaining student visas entail?
Many people erroneously believe that the process of obtaining student visas simply entails filing some paperwork and getting a rubber-stamped approval. At the Henner Law Group, however, we know that the reality is a lot more complicated.
Do not obtain a visitor visa if you wish to enter the country as a student
Because the process of obtaining visas can be long and arduous, many students obtain a visitor's visa in its place and stead, thinking that this is a quick and easy way to enter the country. However, if you are caught with a visitor's visa when you are, in fact, a student, you run the risk of being deported and barred from re-entering the country.
You must be approved for admission to an SEVP-approved school
For more information about whether the school you've applied to is an SEVP-approved school, visit this website. You must have a letter, in writing, confirming that you are accepted to attend one of the schools listed on the website before you can qualify for a visa.
You must be prepared to pay the statutory fees
There are always statutory fees associated with obtaining visas, and they cannot, unfortunately, be waived.
Contact us today for help in obtaining your student visas!
At the Henner Law Group, we take pride in having helped countless clients from different countries obtain the visas they needed to stay in the United States, either temporarily or permanently. For more information on how we can help you with your student visas, contact us today.