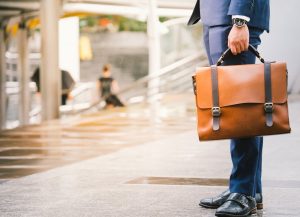 One of the ironic challenges facing immigrants to the United States is that while they want to earn permanent residency here, they often have to travel back to the country they are immigrating from. Due to complex immigration regulations, that is not always easy and is sometimes impossible. This is where an emergency travel attorney comes in.
What an Emergency Travel Attorney Does
The most common time that people contact an emergency travel attorney is when they have an active green card application or other application for permanent residence. If that person decides to leave the country for any reason, those applications are officially considered abandoned, forcing the process to start all over again. With the help of an emergency travel attorney, however, it is possible to apply for a travel document and be granted permission to leave the country.
After filing the correct paperwork, permission to travel is typically granted 60-90 days after application. As a result, it is necessary to plan far in advance and reach out to an emergency travel attorney early to begin putting plans into action.
If for some reason a person must travel in a shorter amount of time, it is possible to apply for what is called Expedited Advanced Parole. They must meet certain conditions validating why the expedited travel is necessary, and the categories can be quite vague. An emergency travel attorney can help applicants draft an appeal that meets the standards set by the UCIS.
If immediate travel is necessary for some particularly urgent reason, it is also possible to apply for Emergency Advanced Parole. If granted, someone is allowed to leave the country almost immediately. But being granted this right requires the applicant to complete a complicated series of steps and present a compelling case in person. The best way to avoid obstacles and setbacks when someone absolutely must leave the country is to seek out the assistance of an emergency travel attorney.
At the The Henner Group, we have helped a large number of green card applicants go through the motions necessary to legally leave the country. If you need help doing things quickly and effectively, contact an emergency travel attorney at our firm by calling 914-290-5777.