Need Labor Certification? Call the Henner Law Group Today!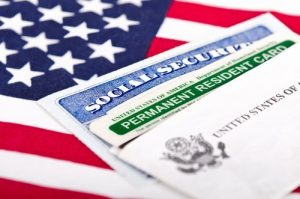 With the changing Presidential administration, the need for all your immigration papers to be in proper order is more important now than ever before. If you need a labor certification to come to this country, you will need to contact the Henner Law Group immediately. As an immigration attorney who has specialized in helping people from all walks of life get their appropriate immigration papers, the Henner Law Group is pleased to help specialized laborers get their labor certification as needed.
What is labor certification, and why would you need it?
One of the most important things to know about labor certification is that you cannot get it yourself. Rather, your employer – that is, the one who is hiring you in the first place – will be the one who will request it on your behalf.
Getting a labor certification will be pursued by employers only after they have conducted an exhaustive, and unsuccessful, search for a new employee in the domestic (or, current United States resident) market.
The process of obtaining this type of certification is called the PERM process, and it's quite an extensive process at that. Before you, as an immigrant, can even begin to get certification papers, your employer will need to demonstrate that he conducted an extensive search of all domestic workers that were in the area, and came up with nothing that was suitable for the position.
Finally, any advertisements that your potential employer makes in the process of your PERM application must be within 180 days of your application, or it will be deemed invalid.
With these potential pitfalls and ways to get your application denied, it's no wonder that people who are looking to emigrate to America do so by hiring the Henner Law Group. We are the premier provider of all forms of immigration services, no matter how general or specialized your needs may be. We are pleased to offer a free, no obligation consultation to all our prospective clients, and we speak several languages to accommodate your needs. For more information on how the Henner Law Group can help you obtain your labor certification, contact us today.