Call Henner Law Group if You Need A Vigilant Immigration Lawyer!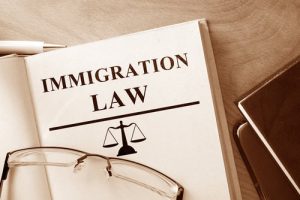 With the ever-changing political climate and the increasingly harsh immigration laws, leaving your citizen status to chance would be a poor decision. At the Henner Law Group, we are pleased to provide you with a vigilant immigration lawyer for all your immigration needs. Whether you're facing deportation, are looking to become a naturalized citizen, or have other issues with your green card, the Henner Law Group is here to help!
How can an immigration lawyer help you?
When it comes to your status as an American citizen, having a lawyer by your side who will vigorously defend your rights and get you the results you deserve. Amongst the many ways we, at the Henner Law Group, can help you include, but are certainly not limited to, the following:
We can help you get whatever immigrant visa is right for your circumstance. No two immigrant visas are exactly alike, and no one visa is used as an all-encompassing immigration tool. The Henner Law Group will meet with you, or your loved one (if you're not in the country), to discuss which visa is right for you.
We can help you obtain political asylum. Depending on which country you'd like to emigrate from, a political asylum option may be available. And while this option isn't available for everyone, it's not easy to get for those who actually qualify for it. That's why the Henner Law Group will work diligently to make sure you get the asylum you need in America.
We can help you get a cancellation of removal. If you've been convicted of a crime, you face deportation depending on the seriousness of the crime (such as in the case of a felony conviction). In addition, if you've overstayed your visa, or you've otherwise let the paperwork involving your citizenship lapse, you run the risk of being asked to leave the United States and not return. That's where the Henner Law Group comes in – we've helped countless clients get the cancellation of removal they need to stay in the country.
And best of all, we at the Henner Law Group not only speak a variety of languages (such as Italian, Polish, and Spanish), we also offer a variety of payment plans to make it easier on you and your loved ones…because you shouldn't have to go broke trying to stay in the United States.
Contact the Henner Law Group if you need an experienced immigration lawyer!
You shouldn't have to face the immigration board alone, without the help of an experienced immigration lawyer – so if you need help with any sort of immigration need, contact the Henner Law Group today.