Westchester Immigration Attorney – Susan B. Henner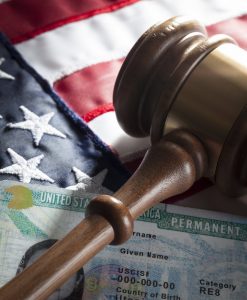 Do you find yourself asking any of the following questions? Is the process for your immigration a simple or a complicated one? What if you don't completely understand the first, or next step in the process? Or the next step after that? What if you make a mistake? What if you don't have the confidence or the time after spend ding all day at work to complete the forms required for immigration?
Choosing the right immigration lawyer is probably the most important decision you will ever make. It could very well determine if you can stay in the United States or if you can get your loved ones legal and permanent status in this country. It is a decision you should make after careful consideration. The real question is "How do I make sure to choose the right immigration attorney?"
The following guidelines, or tips, should help you choose the right westchester immigration attorney.
Ask friends and family if they know of a good Westchester immigration attorney. They may never have used an immigration attorney themselves, but have probably heard stories about both the good ones and the bad. Listen to what they say and evaluate their words and experience. It is a great starting point.
Select two Westchester immigration attorneys and meet with them. Get your impression of the people that will be helping and guiding you with your immigration paperwork and the court system. Learn if they are more interested in helping you or talking down the other guy.
How much will the Westchester immigration attorney charge? This is not a time to pinch pennies, but it is important that you feel you are getting your monies worth.
Check their credentials. You want to feel comfortable with your Westchester immigration attorney. Is your lawyer licensed and in good standing? Has she, or he, ever been brought up on disciplinary charges?
If you or a loved one is facing immigration issues, it is important that you not go through the process alone. If you would like to discuss your case our office is open to assist you. If you would like to schedule a free consultation contact us today at 914-290-5777.